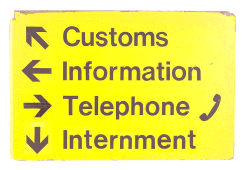 Freedom is a heavy load, a great and strange burden for the spirit to undertake. It is not easy. It is not a gift given, but a choice made, and the choice may be a hard one.
Ursla Le Guin (1929-2018)
The Left Hand of Darkness, 1969
This Week in History:
September 22nd - 27th
Test yourself:
Press the buttons to reveal the answers.
1
Who lost what and why in 1988?
Ben Johnson lost his 100m gold medal after failing a drugs test
2
Who fled where and why in 1998?
People from Kosovo were forced from their homes by the Serbian police and army
3
Who strengthened what and why in 2001?
The Afghan Taliban strengthened their defences against a US invasion
4
Who published what in 1987 and who wanted to ban it?
The British government tried to ban Peter Wright's autobiography Spycatcher
5
What broke what in 1973?
Concorde broke the record for a nonstop flight across the Atlantic by 6 minutes
What the BBC ignored:
September 22 - 1990: Iraq invades Iran.
September 22 - 1993: A Transair Georgian Airlines Tu-154 is shot down by a missile in Sukhumi, Georgia killing 108 of the 132 people on board.
September 22 - 1995: The Nagerkovil school bombing is carried out by the Sri Lanka Air Force in which at least 34 die, most of them ethnic Tamil schoolchildren.
September 23 - 1983: Gulf Air Flight 771 is destroyed by a bomb, killing all 117 people on board.
September 23 - 2002: The first public version of the web browser Mozilla Firefox ("Phoenix 0.1") is released.
September 23 - 2004: Over 3,000 people die in Haiti after Hurricane Jeanne produces massive flooding and mudslides.
September 24 - 1976: The Chinchaga fire in western Canada becomes the largest recorded fire in North American history, sending smoke all the way to Europe.
September 24 - 1960: USS Enterprise, the world's first nuclear-powered aircraft carrier, is launched.
September 24 - 2013: A 7.7-magnitude earthquake strikes Balochistan in southern Pakistan, killing at least 327 people.
September 25 - 1962: The People's Democratic Republic of Algeria is formally proclaimed. Ferhat Abbas is elected President of the provisional government.
September 25 - 2003: The 8.3 Mw Hokkaidō earthquake, the strongest in 2003, strikes just offshore Hokkaidō, Japan.
September 26 - 2000: Anti-globalization protests in Prague with some 20,000 protesters turn violent during the IMF and World Bank summits.
September 26 - 2002: The overcrowded Senegalese ferry, MV Le Joola, capsizes off the coast of the Gambia killing more than 1,000.
September 27 - 1959: Typhoon Vera kills nearly 5,000 people in Japan.
Would you have swapped any of the events above for any of the events chosen by the BBC?