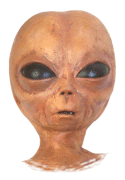 Communities have always recognized two things. First, that which we need for survival should never belong to an individual. It should be the common wealth. Second, it should be managed as the common wealth. Therefore, community structures of responsibilities have to be put in place.
Vandana Shiva
Water Wars
This Week in History:
August 27th - 30th
Test yourself:
Press the buttons to reveal the answers.
1
What happened exactly 45 years after Martin Luther King said, "I have a dream"?
Barack Obama accepted the presidential nomination of a major party.
2
What came close to the Earth in 2003 and after how long?
Mars after 60,000
3
Where did free and democratic elections take place and in what year?
East TImor in 2001
4
What struck the Gulf Coast of the United States and in what year?
Hurricane Katrina in 2005
5
What was out of action and for how long?
Big Ben for 3 weeks
What the BBC ignored:
August 27 - 1928: The Kellogg–Briand Pact outlawing war is signed by fifteen nations.
August 27 - 1979: Retired Admiral Lord Mountbatten is assassinated on his boat by an IRA bomb
August 27 - 2011: Hurricane Irene strikes the United States east coast, killing 47 and causing an estimated $15.6 billion in damage
August 28 - 2011: 10,000 demonstrators face off against 23,000 police during the Democratic National Convention in Chi cargo, live on TV
August 29 - 1966: The Beatles perform their last concert before paying fans at Candlestick Park in San Francisco.
August 29 - 2011:  Netflix is launched as an internet DVD rental service.
August 30 - 1974: 8 people are killed when the ultra-leftist EAAJAF bomb the Mitsubishi Heavy Industries headquarters in Tokyo
Would you have swapped any of the events above for any of the events chosen by the BBC?