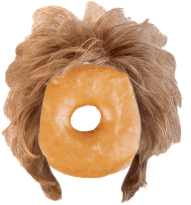 I am somehow less interested in the weight and convolutions of Einstein's brain than in the near certainty that people of equal talent have lived and died in cotton fields and sweatshops.
Stephen Jay Gould (1941-2002)
This Week in History:
July 14th - 19th
Test yourself:
Press the buttons to reveal the answers.
1
Exactly where and when was Gianni Versace shot dead?
On July 15 1997 on the steps of his mansion in South Beach, Miami.
2
What collapsed and why in 1984?
Fairy Penguins over-indulged on pilchards and many could barely stand.
3
What did Parisians celebrate in 1989 and when did it happen?
The storming of the Bastille prison in 1789.
4
What is Broadway traditionally called and what happened to it in 1977?
The Great White Way suffered a blackout due to a massive power failure.
5
Which three countries were hit by the worst floods of the century in 1997? Poland, Germany and the Czech Republic
What the BBC ignored:
July 13 - 1985: The Live Aid benefit concert takes place in London, Philadelphia and other World cities.
July 14 - 2016: A Jihadist inspired terrorist drives a truck into A crowd celebrating Bastille Day in Nice killing 86 and injuring 458
July 15 - 2006: Twitter is launched
July 16 - 1945: The first ever nuclear bomb is detonated in the Trinity test, part of the Manhattan project
July 17 - 2014: Malaysia Airlines Flight 17 is shot down over the Ukraine by a Russian made Buk missile killing all 283 passengers and 15 crew on board
July 18 - 1981: 268 Guatemalan campesinos are abused and murdered by the Guatemala army and paramilitaries in the Plan de Sánchez massacre
July 19 - 1943: Rome is bombed by 521 Allied Planes, thousands of civilians are killed
Would you have swapped any of the events above for any of the events chosen by the BBC?