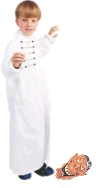 I do not agree that the dog in a manger has the final right to the manger even though he may have lain there for a very long time. I do not admit that right. I do not admit for instance, that a great wrong has been done to the Red Indians of America or the black people of Australia. I do not admit that a wrong has been done to these people by the fact that a stronger race, a higher-grade race, a more worldly wise race to put it that way, has come in and taken their place.
Winston Churchill (1874-1965)
To the Peel Commission, 1937
Typhoon Hagibis
14 October 2019
This is a short clip from BBC World News about the effect of Typhoon Hagibis on Japan:
Transcript:
Emergency teams in Japan have been working through the night as the true scale of damage caused by Typhoon Hagibis becomes clearer. Huge swathes of land in several prefectures remain under water after record rainfall caused rivers to break their banks. More than thirty people have died and many others are missing. Our correspondent Rupert Winfield-Hayes travelled north of Tokyo where rescue efforts are still underway.
This is the town of Chikuma in the Japanese Alps, much of it now enveloped by brown, dirty flood water. On Saturday night the levees burst, unable to withstand the onslaught from Typhoon Hagibis. All day the military has been racing to pluck those stranded from rooves and balconies. It is a story that has been repeated over and over.
This afternoon we made it to Kawagoe, an hour north of Tokyo. Here too, the rivers have burst their banks.
What's truly remarkable about this typhoon is its scale. There are floods and rescues like this going on in at least eight different prefectures right across the main island of Japan.
People we talked to are shocked and numb:
"I have lived here 32 years. It is the first time I have seen anything like this. I was shaking with fear last night."
"I watched the live camera of the river and I could see it coming up and up, getting closer and closer to the top. I never thought something like this would happen in my neighbourhood. I was so surprised."
Japan is just starting to count the economic cost of this single storm. Outside Nagano City a line of shiny bullet trains swamped by the flood waters. Each one of these trains costs 29 million US dollars. Rupert Winfield-Hayes, BBC News in Kawagoe, Eastern Japan.

Show Transcript...
The Pack
The pack contains the video in HD format, an mp3 audio version and a PDF featuring the transcript, the transcript with gaps, a word match version and a template to make vocabulary cards. These can be used with either of the recordings. The cards can be dealt out to students who then play them when they hear the words spoken.
How to use the pack largely depends upon individual classes. Does a class need to go through any of the vocabulary first or will they be able to work out the meaning from the context?
Rather than using the material all in one go it's best to space its use out over several weeks with gaps in between. This way the vocabulary is more likely to stick in the memory.