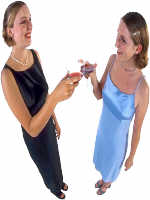 Furthermore, we have about 50% of the world's wealth but only 6.3% of its population... In this situation, we cannot fail to be the object of envy and resentment. Our real task in the coming period is to devise a pattern of relationships which will permit us to maintain this position of disparity without positive detriment to our national security.
George F Kennan (1904–2005)
Policy Planning Study 23
US State Department, 1948
This Week in History:
March 28th - April 2nd
Test yourself:
Press the buttons to reveal the answers.
1
What opened and when?
The Eiffel Tower in 1889
2
When and where was there a nuclear accident?
At Three-Mile Island, Pennsylvania in 1979
3
Which country did what in 2004?
The Republic of Ireland banned smoking in public.
4
Who died and at what age?
Pope John Paul II aged 84
5
Who was shot and when?
US President Ronald Reagan in 1981
Notes:
Three Mile Island rated 5 on International Nuclear Event Scale. Chernobyl and Fukushima both rated 7 but Three Mile Island was perhaps 100 times less serious than Fukushima. The plant is due to close in 2019 due to the high costs of operating the plant.