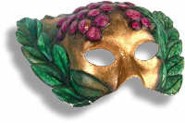 The only thing that makes life possible is permanent, intolerable uncertainty: not knowing what comes next.
Ursla Le Guin (1929-2018)
The Left Hand of Darkness, 1969
Halloween 2019 How Now
Video Quiz
Question List:
How many happy ghosts?
How many winking owls?
How many slow zombies?
How many scared skeletons?
How many teeny tiny vampires?
How many angry bats?
How many seven legged spiders?

Notes:
This video was created for the 2019 Wise Hat Halloween parties for elementary school aged children and younger. Running time: a little over 10 minutes.