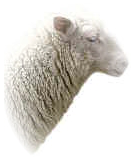 Freedom is a heavy load, a great and strange burden for the spirit to undertake. It is not easy. It is not a gift given, but a choice made, and the choice may be a hard one.
Ursla Le Guin (1929-2018)
The Left Hand of Darkness, 1969
This Week in History:
April 12th - 15th
Test yourself:
Press the buttons to reveal the answers.
1
What caused angry protests in Indonesia and when?
The publication of Playboy magazine in 2006
2
What did Yuri Gagarin achieve and when?
In 1961 he became the first man in space.
3
What happened in 1968?
Students clashed with police in West Berlin.
4
What sank and when?
The Titanic in 1912
5
Who died and at what age?
Pol Pot, aged 72
6
Who set a new women's marathon world record and when?
Paula Radcliffe in 2003
Notes:
No mention is made of the US bombing of Cambodia and the US support given to the Khmer Rouge. Read the Jacobin article Nixon and the Cambodian Genocide.
1968 was a year of revolt worldwide.
What value do world records really hold?