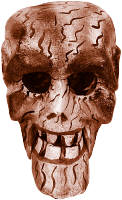 A nation that continues year after year to spend more money on military defense than on programs of social uplift is approaching spiritual death.
Martin Luther King (1957-1968)
Beyond Vietnam - A Time to Break Silence, 1967
Jungle Glass
Function: Song
Words: 0
Duration: 1:00

Aim: None - BGM for activities, timing events or just to enjoy
A refreshing alternative to using a timer for an activity is to use a specific piece of background music. Depending upon the activity music can encourage participation. It also gives feedback to the participants about remaining time in a way that the dead silence of a timer does not..