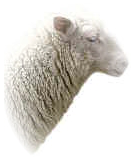 Capitalism's grow-or-die imperative stands radically at odds with ecology's imperative of interdependence and limit. The two imperatives can no longer coexist with each other; nor can any society founded on the myth that they can be reconciled hope to survive. Either we will establish an ecological society or society will go under for everyone, irrespective of his or her status.
Ursla Le Guin (1929-2018)
On the Future of the Left, Motherboard, February 4, 2015)
Jungle Glass
Function: Song
Words: 0
Duration: 1:00

Aim: None - BGM for activities, timing events or just to enjoy
A refreshing alternative to using a timer for an activity is to use a specific piece of background music. Depending upon the activity music can encourage participation. It also gives feedback to the participants about remaining time in a way that the dead silence of a timer does not..