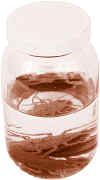 I think hard times are coming, when we will be wanting the voices of writers who can see alternatives to how we live now, and can see through our fear-stricken society and its obsessive technologies to other ways of being, and even imagine some real grounds for hope.
Ursla Le Guin (1929-2018)
National Book Foundation speech, 2014
This Week in History:
April 24th - 26th
Test yourself:
Press the buttons to reveal the answers.
1
At what time and after how many years did Africa reclaim it's last white colony?
At 7am after 300 years
2
How long did it take the Mujahideen to capture what in 1992?
Afghanistan's capital Kabul after 12 years of fighting
3
What did vandals do and where in 1964?
Decapitated the Little Mermaid Statue in Copenhagen?
4
What disaster did Sweden complain about in 1986?
The accident at the Chernobyl nuclear plant
5
What killed how many people and where in 1989?
A tornado killed 1300 people in Bangladesh
Notes:
According to Wikipedia the Afgan Mujahideen began in 1829 and fought to drive out the British. Not for nothing is Afghanista called the graveyard of empires.