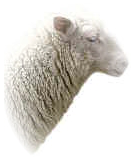 True peace is not merely the absence of tension: it is the presence of justice.
Martin Luther King (1957-1968)
response during the Montgomery Bus Boycott, 1955
This Week in History:
March 21st - 26th
Test yourself:
Press the buttons to reveal the answers.
1
Which two countries agreed a peace deal after how long?
Egypt and Israel after 30 years of war
2
Who killed how many people and where in South Africa in 1960?
South African police shot and killed 69 people in Sharpeville.
3
Who won an Oscar for best actress in what film in 2002?
Halle Berry for her role in Monster's Ball
4
Why was South Africa expelled from the Davis Cup in 1970?
Because of South Africa's ban on black tennis star Arthur Ashe.
5
Which country became the first Islamic republic and when?
Pakistan in 1956
6
What fell to Earth and where in 2001?
Russia's Space Station Mir came down near Fiji.
Notes:
This Week In History doesn't use the word massacre for the killing at Sharpeville. Of the 69 shot dead 8 were women and 10 were children. A further 180 were injured including 31 women and 19 children. Many people were shot in the back as they ran away.