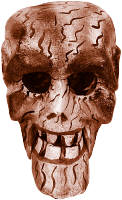 Injustice anywhere is a threat to justice everywhere.
Martin Luther King (1957-1968)
letter from Birmingham city jail, 1963
Robots in Japan
19 March 2019
Here is a short clip from Asian Business Report focusing on Robots in Japan. The pack contains the two versions of the video (original speed and slowed to 85%) and a PDF featuring the transcript, the transcript with gaps, a crossword and wordlists).
Transcript:
Japan is known as the world leader in robotics but not only are they greeting guests at hotels or serving food at restaurants, they're also transforming the medical industry. As part of our Leading Cities series Mariko Oi visits a very special operating theatre.
Is this the future of surgery? The smart cyber operating theatre connects medical devices together and consolidates the information in real time, helping surgeons make critical decisions.
"This machine gathers all the important data together. And based on the information it collects. as the surgery progresses, if the surgeon is unsure of the risks involved with a course of action, artificial intelligence can provide options which assess the chances of complications as well as the impact on a patient's life expectancy."
Japan is already a world leader in robotics. The industry is currently worth five billion dollars. At the Shintome nursing home 16 different types of robotics from nursing aids to rehabilitation devices support the residents well-being and care. Paro, a baby seal inspired by animal therapy can respond to temperature, touch and sounds. It's been introduced in countries around the world.
"What kind of impact can you see on the residents?"
"Playing with Paro and Aibo makes them feel calmer."
Residents seem happy to interact with Pepper a humanoid robot able to recognise some emotion. As the country faces an aging population there's a shortage of careworkers. It's hoped over time that robotics can help fill the deficit. Mariko Oi, BBC News, Tokyo.
Show Transcript...