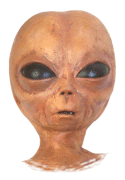 The king was pregnant.
Ursla Le Guin (1929-2018)
The Left Hand of Darkness, 1969
This Week in History:
July 6th - 12th
Test yourself:
Press the buttons to reveal the answers.
1
How many people were killed in which city in which year on the 7th of July?
52 people were killed in central London in 2005.
2
In which year did which country lose the right to host the 2006 World cup to which country and by how many votes?
South Africa lost to Germany in 2000 by one vote.
3
What caused mayhem in 1964?
The premiere in London of the Beatles film a Hard Day's Night
4
Who addressed what about worldwide access to education in 2013?
Malala Yousafzai addressed the United Nations General Assembly.
5
Who asked whom for what and where in 1982?
A male intruder asked Queen Elizabeth II for a cigarette in her bedroom in Buckingham Palace.
What the BBC ignored:
July 6 - 1947: The AK-47 goes into production in the Soviet Union. The Kalashnikov remains the most widely used assault rifle in the world.
July 6 - 1957: Althea Gibson becomes the first black athlete to win a title at Wimbledon 18 years before Arthur Ashe
July 6 - 1964: Malawi declares its independence from the United Kingdom
July 6 - 1967: A Tel Aviv bus is driven over a cliff, killing 16 passengers in a Palestinian Islamic Jihad suicide attack.
July 7 - 1981: President Ronald Reagan appoints Sandra Day O'Connor to be the first female member of the US Supreme Court
July 7 - 1991: The first Live Earth benefit concert to combat climate change is held in 11 locations around the world.
July 8 - 1972: Palestinian writer Ghassan Kanafani and his 17 year old niece are assassinated by an Israeli Mossad car bomb
July 8 - 2014: Operation Protective Edge: Israel attacks Gaza
July 9 - 1955: The Igandu train disaster in Tanzania kills 281, the worst train accident in African history.
July 9 - 1982: Pan Am Flight 759 crashes in Kenner, Louisiana, killing all 145 people on board and eight others on the ground.
July 9 - 2012: The Sri Lankan Airforce kill 125 Tamil Civilian refugees in the Navaly Church bombing
July 10 - 1962: Telstar, the world's first communications satellite, is launched into orbit
July 10 - 1985: The Greenpeace vessel Rainbow Warrior is bombed and sunk in Auckland harbour by French DGSE agents, killing Fernando Pereira.
July 11 - 1960: To Kill a Mockingbird by Harper Lee is first published, in the United States
July 11 - 1991: Nigeria Airways Flight 2120 crashes in Jeddah, Saudi Arabia killing all 261 passengers and crew on board
July 11 - 2006: Two hundred nine people are killed in a series of bomb attacks in Mumbai, India.
July 12 - 1948: Israeli Prime Minister David Ben-Gurion orders the expulsion of Palestinians from the towns of Lod and Ramla.
July 12 - 1961: Failure of the Khadakwasla and Panshet dams in India lead to the Pune Floods killing at least two thousand people
July 12 - 1971: The Australian Aboriginal Flag is flown for the first time
July 12 - 1971: U.S. Army Apache helicopters conduct airstrikes in Baghdad, Iraq; later released by Wikileaks with the title Collateral Murder
Would you have swapped any of the events above for any of the events chosen by the BBC?