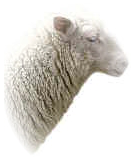 Belief in heaven and hell is a big deal in Judaism, Christianity, and Islam, and some forms of doctrinaire Buddhism. For the rest of us it's simply meaningless. We don't live in order to die, we live in order to live.
Ursla Le Guin (1929-2018)
interview in Vice Magazine
2019 Spelling Bee
Recorded: May 30th, 2019
Notes:
Normal speed. The three words the video focuses on are parochialism, horripilation and kentledge. Perhaps the producers had a certain someone in mind. MAGA today cataclysm tomorrow. The 2018 champion, Karthik Nemmani, spent 36 hours a week studying for the competition. Ouch!