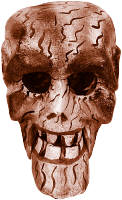 Guns do not protect people; they simply say loud and clear that the only way to solve a problem and define your identity is through violence.
Henry Giroux
TruthOut Op-Ed, 19 February 2018
2019 Spelling Bee
Recorded: May 30th, 2019
Notes:
Normal speed. The three words the video focuses on are parochialism, horripilation and kentledge. Perhaps the producers had a certain someone in mind. MAGA today cataclysm tomorrow. The 2018 champion, Karthik Nemmani, spent 36 hours a week studying for the competition. Ouch!