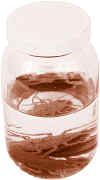 Why should they ask me to put on a uniform and go 10,000 miles from home and drop bombs and bullets on Brown people in Vietnam while so-called Negro people in Louisville are treated like dogs and denied simple human rights? ...If I thought the war was going to bring freedom and equality to 22 million of my people they wouldn't have to draft me, I'd join tomorrow. I have nothing to lose by standing up for my beliefs. So I'll go to jail, so what? We've been in jail for 400 years.
Muhammed Ali (1942-2016)
This Week in History:
April 24th - 26th
Test yourself:
Press the buttons to reveal the answers.
1
At what time and after how many years did Africa reclaim it's last white colony?
At 7am after 300 years
2
How long did it take the Mujahideen to capture what in 1992?
Afghanistan's capital Kabul after 12 years of fighting
3
What did vandals do and where in 1964?
Decapitated the Little Mermaid Statue in Copenhagen?
4
What disaster did Sweden complain about in 1986?
The accident at the Chernobyl nuclear plant
5
What killed how many people and where in 1989?
A tornado killed 1300 people in Bangladesh
Notes:
According to Wikipedia the Afgan Mujahideen began in 1829 and fought to drive out the British. Not for nothing is Afghanista called the graveyard of empires.