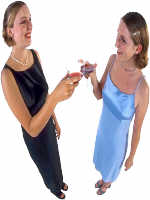 Animals have these advantages over man: they never hear the clock strike, they die without any idea of death, they have no theologians to instruct them, their last moments are not disturbed by unwelcome and unpleasant ceremonies, their funerals cost them nothing, and no one starts lawsuits over their wills.
Voltaire (1694-1778)
Don't!
Function: Activity
Words: 9
Duration: 1:00
Aim: Introduce a key control word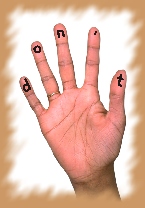 Don't!
Don't!
Don't!
Don't!
Don't!
Don't!

Don't! Don't! Don't!
Usage
Have the children sit down.
Pick up some object (an inflatable plastic club or hammer is ideal) with which to menace the children. Start the track.
Slowly move to hit someone but upon hearing the word "Don't" stop and look sheepish/guilty.
Keep threatening the children but fail to hit anyone. React to the soundtrack and especially to anyone who says, "Don't!"
Follow-Up
Threaten the children and see if any of them will say, "Don't!" Try hitting yourself and see if anyone will say "Don't!"
Play Don't Move!
Notes:
This is a very important concept for children to understand and respect. Teachers as well.
getfile: Don't!