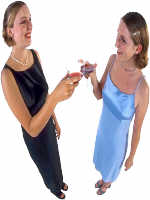 I refuse to accept the cynical notion that nation after nation must spiral down a militaristic stairway into the hell of thermonuclear destruction
Martin Luther King (1957-1968)
Nobel Peace Prize acceptance speech, 1964
Seeds of Death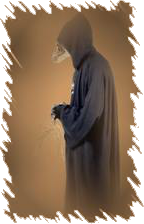 From the company that brought us DDT
A brand new kind of technology
Terminator Seeds is the name of the game
A trick, slick idea, as sick as the name
Plant some seeds and raise a crop
Do it once and reach a full stop
Each tiny seed is a ticking bomb
Waiting to go sterile when the harvest is done
Now the future is dark indeed
Polluting the earth with the terminator seed

Terminator, Terminator, Terminator seeds of death
Terminator, Terminator, Freedom screams her last breath

From ages past farmers survived
By saving some seeds and putting them aside
From year to year plant and grow
The cycle of life that we all know
But now there's a plan to break with the past
A new kind of seed that just won't last
For the farm and the farmer to get any older
The farmer has to pay the patent holder
The patent holder gets to decide the cost
It's the garden of evil and paradise lost

Terminator, Terminator, Terminator seeds of death
Terminator, Terminator, Freedom screams her last breath

Who holds the patent to these seeds of hate
A company called Monsanto and the United States
The aim is to control the food supply
Control who lives and control who dies
If it's determined you threaten hegemony
The seeds of death ensure you're history
People of the world if you want to be free
Resist this crime against humanity
And realise if this bio-terror did go wrong
Gaia will be screaming her last death song

Terminator, Terminator, Terminator seeds of death
Terminator, Terminator, Freedom screams her last breath

Death is happening now. For most people it is something terrible. For companies like Monsanto it is an opportunity for profit. If anyone can provide me with a life-affirming reason for terminator seed technology I would like to hear it.
This song came after reading an article posted at Truthout. I was incensed and wrote the lyrics almost before I finished reading. Arranging the music and singing was another matter. I'd really like to hear this song sung by someone who can do it more justice than I.
16th February 2005
There's also a Song Pack available for download. This includes the lyrics, a crossword and the song in song strip form. Enough information for at least one lesson and maybe two!