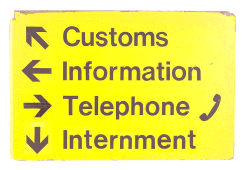 I refuse to accept the cynical notion that nation after nation must spiral down a militaristic stairway into the hell of thermonuclear destruction
Martin Luther King (1957-1968)
Nobel Peace Prize acceptance speech, 1964
Fine Fine Fine
[Mishalle/Mitchell/Moser]
She's fine fine fine
Call her the Titanic of the White Star line
She's fine fine fine
Call her the Titanic of the White Star line

She weigh - 66, 66,000 ton
She weigh - 66, 66,000 ton
She got - 50,000 horse power
She got - 50,000 horse power

And she's fine fine fine
Call her the Titanic of the White Star line
She's fine fine fine
Call her the Titanic of the White Star line

And she make - 24, 25 knots an hour
She make - 24, 25 knots an hour
And she's shoving black smoke at the overhead sun
Shoving black smoke at the overhead sun
Shoving black smoke at the overhead sun
Shoving black smoke at the overhead sun

And she's fine fine fine
Call her the Titanic of the White Star line
She's fine fine fine
Call her the Titanic of the White Star line

She got 60 foot funnels
Three million rivets
Everything the human race could afford
Everything the human race could afford
Everything the human race could afford
Everything the human race could afford

And she's fine fine fine
Call her the Titanic of the White Star line
She's fine fine fine
Call her the Titanic of the White Star line

She got 2,207 people on board
2,207 people on board
2,207 people on board
2,207 people on board

{Wondership speeding to the meeting place
There stood an iceberg with a grin on it's face
It opened the Titanic like a sardine tin
The people fell out and the water rushed in}

And she's fine fine fine
Call her the Titanic of the White Star line
She's fine fine fine
Call her the Titanic of the White Star line
She's fine fine fine
Call her the Titanic of the White Star line
She's fine fine fine
Call her the Titanic of the White Star line

She's fine
Show Lyrics
Song Strips for small classes
Song strips are simply strips of card, one per line of the song. Shuffle them up and then give out one to each student. Students take turns reading their lines and asking questions if they have any problems with meaning. Repeat the process until all the strips are given out. Next find the title and put it at one end of the table as a starting point. Make sure everyone has their strips laid out so that all are visible and explain the idea of building the song up together. You can mention that you will play the song more than once. Keep playing the song until all the strips are in the right order or very nearly. Finally give out the lyrics sheet and play one more time as required.
Song Strips for large classes
Either put the students into groups of 4-6 and use multiple sets of strips or make one large set. Students aim to stand side by side and display each line in order. If necessary some students can hold two lines, one in each hand. Alternatively the students can aim to walk past a monitor who has a copy of the lyrics. If someone is out of order they can stand to one side and try again when the song is played again. Either way, make sure to go through the song one strip at a time randomly for reading and meaning before playing the song.
NOTES:
The version here omits the final verse about the iceberg. The lines are included for completeness. As is common with many songs the grammar isn't hundred percent perfect. You can challenge students to find and make corrections before explaining that with songs rhythm, stress and style trump grammatical correctness.
Because rhyming is a fairly alien concept for many Japanese students when going over the lyric sheet I will often ask them to find words that rhyme. This can also be done while going through the strips as a mental exercise - finding rhymes for the last word of each line. This can aid with putting the song together when it is finally heard.
Special thanks to Pete Moser for his help and permission to use this song.