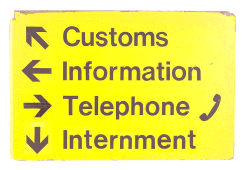 There is a bird in a poem by T. S. Eliot who says that mankind cannot bear very much reality; but the bird is mistaken. A man can endure the entire weight of the universe for eighty years. It is unreality that he cannot bear.
Ursla Le Guin (1929-2018)
The Lathe of Heaven, 1971
Horrible Halloween!
What's Wrong With Planting New Forests?
Japan Resumes Commercial Whaling?
Talking Rubbish (Plastic)
Match 7 - Single Use Plastic
Return to Fukushima
Or Click the wheel below to leave this site!