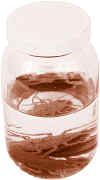 If you want your writing to be taken seriously, don't marry and have kids, and above all, don't die. But if you have to die, commit suicide. They approve of that.
Ursla Le Guin (1929-2018)
Prospects for Women in Writing, speech Portland, 21986
What's wrong with planting new forests?
Recorded: August 26th, 2019
Notes:
The video above is slowed to 90% of the original speed and lasts just over three and a half minutes (there's also the option of downloading a four minute version slowed to 80%). One way of using the video is to pause it when the title appears and then solicit answers from the class. If no-one can come up with a reason then brainstorm or introduce a list of such phrases as:
I don't know!
No idea!
You tell me!
Your guess is as good as mine!
Who knows?
Next go through various regions of the world and ask the class who thinks tree cover has increased there and who thinks tree cover has decreased. Then watch the video. Alternatively use this sheet.