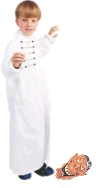 Capitalism's grow-or-die imperative stands radically at odds with ecology's imperative of interdependence and limit. The two imperatives can no longer coexist with each other; nor can any society founded on the myth that they can be reconciled hope to survive. Either we will establish an ecological society or society will go under for everyone, irrespective of his or her status.
Ursla Le Guin (1929-2018)
On the Future of the Left, Motherboard, February 4, 2015)
Big Big Big!
Big, big, big - elephants are big
Big, big, big - gorillas are big
Big, big, big - whales are big
But a pretty little rabbit is small

Small, small, small - rabbits are small
Small, small, small - hamsters are small
Small, small, small - babies are small
But a creepy crawly bedbug is tiny

Tiny, tiny, tiny - bedbugs are tiny
Tiny, tiny, tiny - ants are tiny
Tiny, tiny, tiny - mosquitoes are tiny
zzzzzzzzzzzzzzzzzzzzzzzzzzzzzzzzzzz

But a great big elephant is big!
Notes:
I've used this chant in Japanese Kindergartens. It helps if you have some flashcards of the animals and insects listed. I use my hands to show the difference between big (arms outstretched), small (hands cupped but not touching) and tiny (thumb and forefinger held out). The zzzz is the sound of a mosquito. In the past I've 'flown' my thumb and forefinger around the room and children have fun trying to swat the imaginary insect.
The photo of the elephant was taken at Chester Zoo over forty years ago. I wonder if the elephant is still alive?