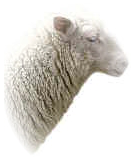 Capitalism's grow-or-die imperative stands radically at odds with ecology's imperative of interdependence and limit. The two imperatives can no longer coexist with each other; nor can any society founded on the myth that they can be reconciled hope to survive. Either we will establish an ecological society or society will go under for everyone, irrespective of his or her status.
Ursla Le Guin (1929-2018)
On the Future of the Left, Motherboard, February 4, 2015)
This Week in History:
May 18th - 23rd
Test yourself:
Press the buttons to reveal the answers.
1
Fans of which two teams fought in 1985?
Liverpool and Juventus
2
How many people took part in what 1986 event?
30 million people took part in Sports Aid.
3
What came to an end in 2011 after how many years and episodes?
The Oprah Winfrey show after 25 years and 4,500 episodes
4
What did people queue for, when and at what time?
To see the first Star Wars film in 1977 from 7 am.
5
Who died in 1964 at what age?
Jawaharlal Nehru aged 74
6
Who left what in 1998?
Geri Halliwell (Ginger) left the Spice Girls
What the BBC ignored:
May 25 - 1961: President Kennedy launches the Apollo Program with the intention of putting a man on the moon
May 25 - 1969: Ameican Airlines Flight 191 crahses in Chicargo killing 273 people
May 25 - 1982: HMS Conventry is sunk during the Falkands War.
May 26 - 2003: The United States and Soviet Union sign the Anti-Ballistic Missile Treaty
May 27 - 1968: President Obama becomes teh first US president to visit Hiroshima Memorial Peace Park
May 28 - 1987: 18 year old pilot Mathias Rust evades Soviet air defences to land in Red Square, Moscow
May 29 - 1987: Edmund Hillary and Sherpa Tenzing Norgay become the first people to reach the summit of Mount Everest
May 30 - 1987: The Convention banning cluster bombs is adopted
May 31 - 1987: The Ancash Earthquake strikes Peru killing over 66,000 people
Would you have swapped any of the events above for any of the events chosen by the BBC?