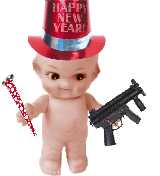 This business of burning human beings with napalm, of filling our nation's homes with orphans and widows, of injecting poisonous drugs of hate into the veins of peoples normally humane, of sending men home from dark and bloody battlefields physically handicapped and psychologically deranged, cannot be reconciled with wisdom, justice, and love.
Martin Luther King (1957-1968)
Beyond Vietnam - A Time to Break Silence, 1967
Halloween 2019 How Now
Video Quiz
Question List:
How many happy ghosts?
How many winking owls?
How many slow zombies?
How many scared skeletons?
How many teeny tiny vampires?
How many angry bats?
How many seven legged spiders?

Notes:
This video was created for the 2019 Wise Hat Halloween parties for elementary school aged children and younger. Running time: a little over 10 minutes.