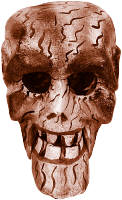 It's the repetition of affirmations that leads to belief. And once that belief becomes a deep conviction, things begin to happen.
Muhammed Ali (1942-2016)
Japan and the Summit
Notes:
Slowed by around 125% this video lasts just under 4 minutes. The video deals with Japanese concerns about the Trump/Kim summit and includes a sound-bite from Hitoshi Tanaka, the former Japanese Deputy Minister for Foreign Affairs who states President Trump is undermining the leadership role of the United States. Of more interest is the segment about the Japanese abductees.