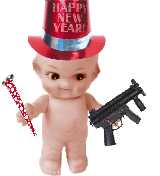 Strike against war, for without you no battles can be fought. Strike against manufacturing shrapnel and gas bombs and all other tools of murder. Strike against preparedness that means death and misery to millions of human beings. Be not dumb, obedient slaves in an army of destruction. Be heroes in an army of construction.
Helen Keller (1880-1968)
Strike Against War
Speech at Carnegie Hall, January 5, 1916
Japan and the Summit
Notes:
Slowed by around 125% this video lasts just under 4 minutes. The video deals with Japanese concerns about the Trump/Kim summit and includes a sound-bite from Hitoshi Tanaka, the former Japanese Deputy Minister for Foreign Affairs who states President Trump is undermining the leadership role of the United States. Of more interest is the segment about the Japanese abductees.