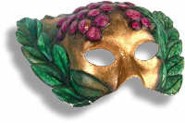 Many Japanese speak English. But they do not think our thoughts. They worship at other shrines; profess another creed; observe a different code. They can no more be moved by Christian pacifism than wolves by the bleating of sheep. We have to deal with a people whose values are in many respects altogether different from our own.
Winston Churchill (1874-1965)
The Mission of Japan, 1937
Japan and the Summit
Notes:
Slowed by around 125% this video lasts just under 4 minutes. The video deals with Japanese concerns about the Trump/Kim summit and includes a sound-bite from Hitoshi Tanaka, the former Japanese Deputy Minister for Foreign Affairs who states President Trump is undermining the leadership role of the United States. Of more interest is the segment about the Japanese abductees.