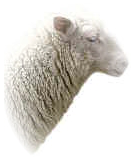 I do not agree that the dog in a manger has the final right to the manger even though he may have lain there for a very long time. I do not admit that right. I do not admit for instance, that a great wrong has been done to the Red Indians of America or the black people of Australia. I do not admit that a wrong has been done to these people by the fact that a stronger race, a higher-grade race, a more worldly wise race to put it that way, has come in and taken their place.
Winston Churchill (1874-1965)
To the Peel Commission, 1937
This Week in History:
April 12th - 15th
Test yourself:
Press the buttons to reveal the answers.
1
What caused angry protests in Indonesia and when?
The publication of Playboy magazine in 2006
2
What did Yuri Gagarin achieve and when?
In 1961 he became the first man in space.
3
What happened in 1968?
Students clashed with police in West Berlin.
4
What sank and when?
The Titanic in 1912
5
Who died and at what age?
Pol Pot, aged 72
6
Who set a new women's marathon world record and when?
Paula Radcliffe in 2003
Notes:
No mention is made of the US bombing of Cambodia and the US support given to the Khmer Rouge. Read the Jacobin article Nixon and the Cambodian Genocide.
1968 was a year of revolt worldwide.
What value do world records really hold?