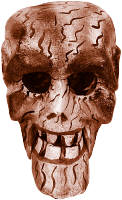 Education is what survives when what has been learned has been forgotten.
B. F. Skinner (1904-1990)
New Scientist, May 21, 1964
2018-06-13: Wednesday
C.R.V.I.D.
Complete Reciprocal Verifiable Irreversible Denuclearisation
The United States, Russia, China, the United Kingdom, France, India, Pakistan, Israel and North Korea - come on down! Follow South Africa's lead!