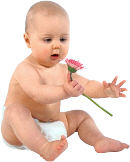 We live in capitalism. Its power seems inescapable. So did the divine right of kings. Any human power can be resisted and changed by human beings. Resistance and change often begin in art, and very often in our art, the art of words.
Ursla Le Guin (1929-2018)
National Book Foundation speech, 2014
Thirty Second Bop
Function: BGM Timer
Words: 0
Duration: 30


Aim: ?: BGM for activities, timing events or just to enjoy
A refreshing alternative to using a timer for an activity is to use a specific piece of background music. Depending upon the activity music can encourage participation. It also gives feedback to the participants about remaining time in a way that the dead silence of a timer does not..