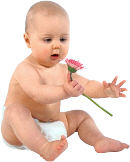 No granite is so hard as hatred and no clay so cold as cruelty.
Ursla Le Guin (1929-2018)
The Stars Below, 1974
Thirty Second Bop
Function: BGM Timer
Words: 0
Duration: 30


Aim: ?: BGM for activities, timing events or just to enjoy
A refreshing alternative to using a timer for an activity is to use a specific piece of background music. Depending upon the activity music can encourage participation. It also gives feedback to the participants about remaining time in a way that the dead silence of a timer does not..