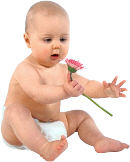 I do not agree that the dog in a manger has the final right to the manger even though he may have lain there for a very long time. I do not admit that right. I do not admit for instance, that a great wrong has been done to the Red Indians of America or the black people of Australia. I do not admit that a wrong has been done to these people by the fact that a stronger race, a higher-grade race, a more worldly wise race to put it that way, has come in and taken their place.
Winston Churchill (1874-1965)
To the Peel Commission, 1937
Earth Day True Or False 2015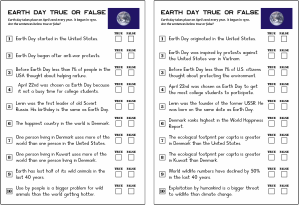 Earth day takes place every year on April 22nd. It began in 1970. Here are two true/false sheets. The questions are the same - one sheet uses more complex langauge than the other. Incidentally all the answers are true. Get the students to come to a consensus before revealing each answer.
Notes:
Questions derived from the following sources:
History - Earth Day
Wikipedia - Earth Day
Wikipedia - World Happines Report
The Guardian - Earth has lost half of its wildlife in the past 40 years, says WWF