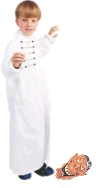 Capitalism's grow-or-die imperative stands radically at odds with ecology's imperative of interdependence and limit. The two imperatives can no longer coexist with each other; nor can any society founded on the myth that they can be reconciled hope to survive. Either we will establish an ecological society or society will go under for everyone, irrespective of his or her status.
Ursla Le Guin (1929-2018)
On the Future of the Left, Motherboard, February 4, 2015)
Earth Day True Or False 2015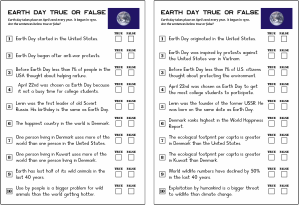 Earth day takes place every year on April 22nd. It began in 1970. Here are two true/false sheets. The questions are the same - one sheet uses more complex langauge than the other. Incidentally all the answers are true. Get the students to come to a consensus before revealing each answer.
Notes:
Questions derived from the following sources:
History - Earth Day
Wikipedia - Earth Day
Wikipedia - World Happines Report
The Guardian - Earth has lost half of its wildlife in the past 40 years, says WWF