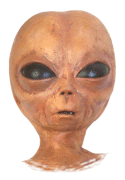 I think hard times are coming, when we will be wanting the voices of writers who can see alternatives to how we live now, and can see through our fear-stricken society and its obsessive technologies to other ways of being, and even imagine some real grounds for hope.
Ursla Le Guin (1929-2018)
National Book Foundation speech, 2014
Jungle Glass
Function: Song
Words: 0
Duration: 1:00
Aim: None - BGM for activities, timing events or just to enjoy
A refreshing alternative to using a timer for an activity is to use a specific piece of background music. Depending upon the activity music can encourage participation. It also gives feedback to the participants about remaining time in a way that the dead silence of a timer does not..