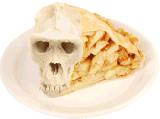 Many Japanese speak English. But they do not think our thoughts. They worship at other shrines; profess another creed; observe a different code. They can no more be moved by Christian pacifism than wolves by the bleating of sheep. We have to deal with a people whose values are in many respects altogether different from our own.
Winston Churchill (1874-1965)
The Mission of Japan, 1937
Jungle Glass
Function: Song
Words: 0
Duration: 1:00
Aim: None - BGM for activities, timing events or just to enjoy
A refreshing alternative to using a timer for an activity is to use a specific piece of background music. Depending upon the activity music can encourage participation. It also gives feedback to the participants about remaining time in a way that the dead silence of a timer does not..