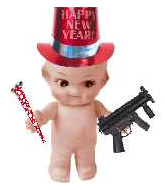 Education is what survives when what has been learned has been forgotten.
B. F. Skinner (1904-1990)
New Scientist, May 21, 1964
2018-06-01: Friday
Quote for a day
Just because a thing is difficult to do doesn't mean it's worth doing.
Wise Hat
Putting a man on the moon
Sending a human to Mars
Carbon capture
Undersea Mining
Getting Donald Trump to apologise
Fighting World War Three
What would you add?