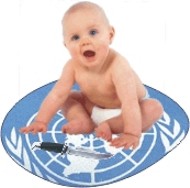 I think hard times are coming, when we will be wanting the voices of writers who can see alternatives to how we live now, and can see through our fear-stricken society and its obsessive technologies to other ways of being, and even imagine some real grounds for hope.
Ursla Le Guin (1929-2018)
National Book Foundation speech, 2014
2018-06-01: Friday
Quote for a day
Just because a thing is difficult to do doesn't mean it's worth doing.
Wise Hat
Putting a man on the moon
Sending a human to Mars
Carbon capture
Undersea Mining
Getting Donald Trump to apologise
Fighting World War Three
What would you add?