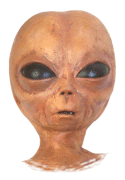 If you want your writing to be taken seriously, don't marry and have kids, and above all, don't die. But if you have to die, commit suicide. They approve of that.
Ursla Le Guin (1929-2018)
Prospects for Women in Writing, speech Portland, 21986
Japan Resumes Commercial Whaling?
Talking Rubbish (Plastic)
Match 7 - Single Use Plastic
KuToo
Return to Fukushima
Fridays for Future Pack
2019 Spelling Bee
The Happy Game (New Board!)
Black Hole
Pair Fluency Match 7: Death Wish
Extinction Rebellion Crossword
Forest Bathing
Eight men own as much wealth as half the world.
How's that for social justice?
Or Click the wheel below to leave this site!