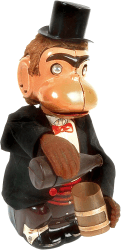 Injustice anywhere is a threat to justice everywhere.
Martin Luther King (1957-1968)
letter from Birmingham city jail, 1963
Horrible Halloween!
What's Wrong With Planting New Forests?
Japan Resumes Commercial Whaling?
Talking Rubbish (Plastic)
Match 7 - Single Use Plastic
Return to Fukushima
Or Click the wheel below to leave this site!