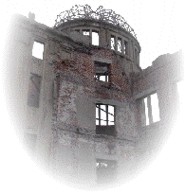 Animals have these advantages over man: they never hear the clock strike, they die without any idea of death, they have no theologians to instruct them, their last moments are not disturbed by unwelcome and unpleasant ceremonies, their funerals cost them nothing, and no one starts lawsuits over their wills.
Voltaire (1694-1778)
Happy New Year

The 1948 comdedy classic about New Year Resolutions by Spike Jones and his City Slickers in song strip format.
Zodiac Puzzles

A new decade and a new Zodiac cycle. To start the year off here's a crossword without clues (save one), It goes squeak!
There are a 150 plus pages on this site but if none are to your liking then...
LinkAway:
Or Click the wheel below to leave this site!