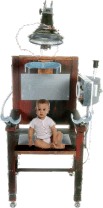 Every man is guilty of all the good he didn't do.
Voltaire (1694-1778)
See You - Speak English
World Cup Football 2018
What Can I Say?
The Pretty Little Donald
This Week in History
Natural Disaster Crossword
Weather Song
Cooperative Quiz
Floods in Japan
Maze Challenge: World Cup 2018 - Last 16
Headscarves and Human Rights
Football Mad!
There are a 100 plus pages on this site but if none are to your liking then...
LinkAway:
Or Click the wheel below to leave this site!