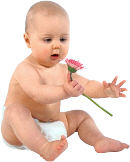 Freedom is a heavy load, a great and strange burden for the spirit to undertake. It is not easy. It is not a gift given, but a choice made, and the choice may be a hard one.
Ursla Le Guin (1929-2018)
The Left Hand of Darkness, 1969
This Week In History
The 1985 Mexico City Earthquake, the death of Princess Grace, UN troops in East Timor, France cans the guillotine and the first American born Saint is canonised.
Typhoon Jebi
The strongest typhoon to hit Japan for quarter of a century has struck Japan's inustrial heartland. Here's a snippet of BBC World News coverage slowed by 15%.
Plastic in Japan
Japan's answer to household plastic waste is divide and recycle. But just how effective is this policy. The BBC investigates. Anothersnippet of BBC World News coverage slowed by 15%.
Natural Disaster Crossword

A crossword in strip format. Useful to review natural disaster vocabulary. From cyclones to sinkholes. Watch out for that tornado!
Weather Song

Here is a song from ages past all about the weather. It's built around the premise of phoning a friend to find out what the weather is like where they are.
Cooperative Quiz
Quizes don't need to be competitive. Here is an example of a cooperative quiz based on that bastion of the British upper crust - fox hunting.
Floods in Japan

A Video Pack focusing on the recent devastating floods in Western Japan. Includes a clip from the BBC Newsday slowed by 15% and a PDF of the transcipt in various formats.
What Can I Say?
What do you believe? Does politics have any place in the language teacher's classroom? How about discipline? How about respect? An ELT News Think Tank article from long, long ago. Topic: Beliefs.
There are a 100 plus pages on this site but if none are to your liking then...
LinkAway:
Or Click the wheel below to leave this site!