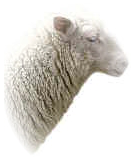 Depopulation should be the highest priority of foreign policy towards the third world, because the US economy will require large and increasing amounts of minerals from abroad, especially from less developed countries.
Henry Kissinger
Black Hole
Pair Fluency Match 7: Death Wish
Extinction Rebellion Crossword
Forest Bathing
Eight men own as much wealth as half the world.
How's that for social justice?
Or Click the wheel below to leave this site!